Who are we ?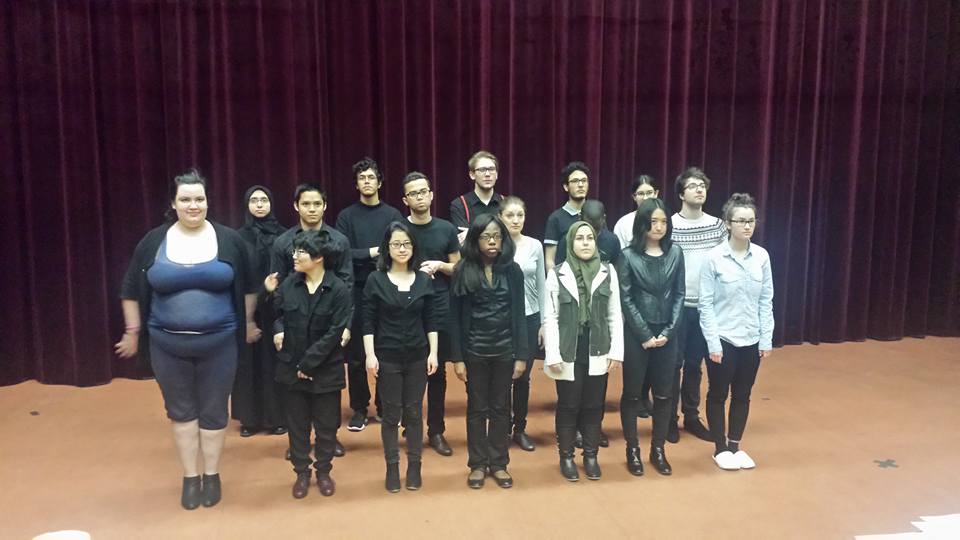 "The English Theatre is about coming out of yourself, opening your mind and body, and sharing good vibrations with more or less lunatic people."


"Sing, sing, sing, act, act, act, work, work, work, fun, fun, fun !"

"An exciting team adventure so that in the end, confronting the audience turns out to be
a game of seduction and complicity."

This year, the English Theatre club at Télécom ParisTech is going to a new country... Freedom Land, here we are!
We will be using famous musical theater songs as the soundtrack for our story. This story is all about Home, whether you can be a refugee and be brave enough to open your suitcase in a new place.
So stay tuned for The Road to Freedom Land, performing live at Télécom ParisTech from the 7th to the 9th of June 2016 !
What about this year?
The play :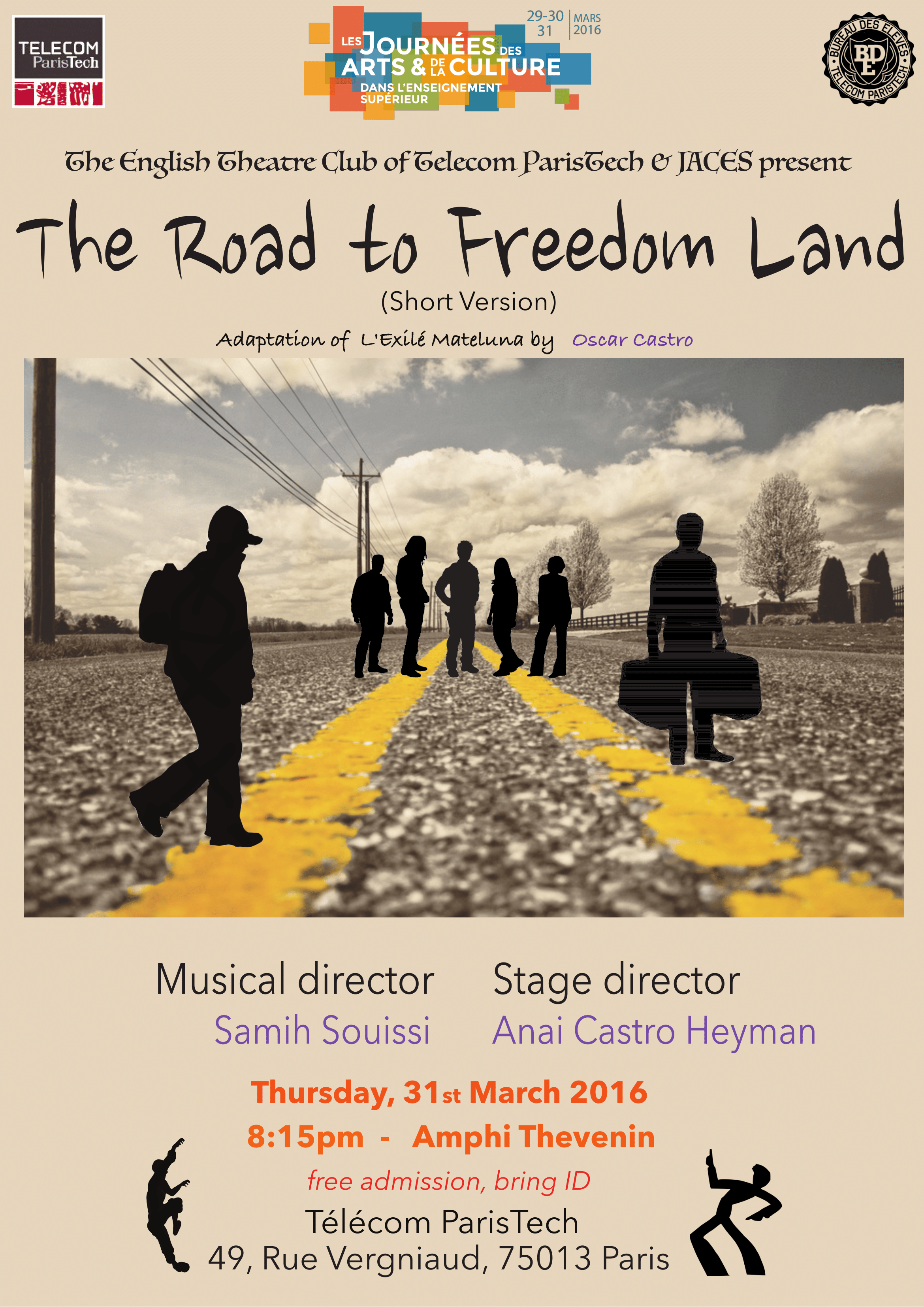 The dates of the shows :

Tuesday June 7th 2016 8:00 pm
Wednesday June 8th 2016 8:00 pm
Thursday June 9th 2016 8:00 pm

Admission :
Free
Bring an ID (to be left at the entrance for security reasons)
Location :
TELECOM ParisTech - Amphithéatre Thévenin
49, rue Vergniaud
75013 Paris



Video of the short version :
You will find the video of the short version, which was
played on March 31st here:
The Road to Freedomland


What about last year?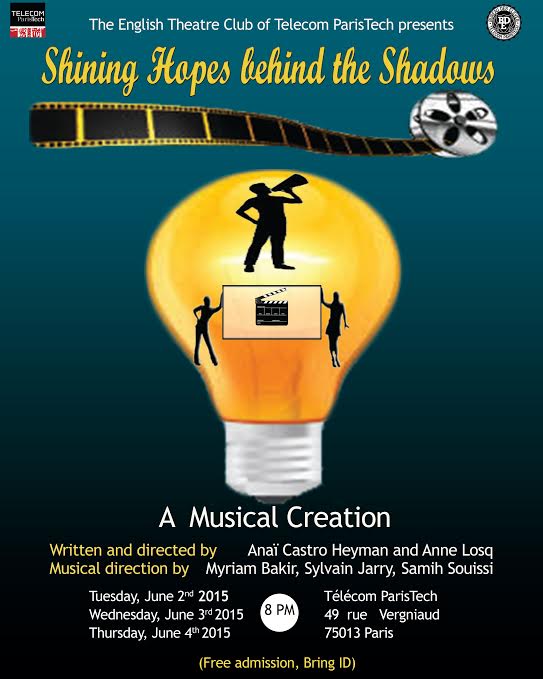 Book : Anaï Castro-Heyman and Anne Losq
Music and lyrics by various artists
What does all this look like?
Here are two videos of our 2010 play "Oklahoma"!
Have a look and enjoy :)

Oh! What a beautiful morning!
Poor Jud is dead

Video Blog
Feel free to visit the Video Blog of the English Theatre (Souvenirs of rehearsals from 2006-2007), made by our marvelous Hervé !

You will need Quicktime to be installed on your computer